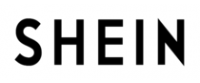 Until you get a cashback of $10 will be:
Average time:
41 day.
Maximum time:
82 days.
Availability in countries
Австралия, Бельгия, Канада, Германия, Испания, Франция, Великобритания, Италия, Мексика, Нидерланды, Россия, Швеция, США
Добавляйте товар в корзину только после активации кэшбэка.
Reviews for the SHEIN Store:
No one has left a review about this store.