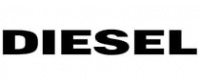 Until you get a cashback for coins 200 it will be:
1. Cashback will be credited only for purchases through the website, orders through the Diesel app are not paid.
2. Add goods to the cart only after activating the cashback.
Average time:
59 days.
Maximum time:
218 days.
Availability in countries
Саудовская Аравия, ОАЭ, Кувейт
Reviews for cashback from Diesel AE SA KW store:
No one has left a review about this store.